Know Your Rights (and Risk) When You Call the Police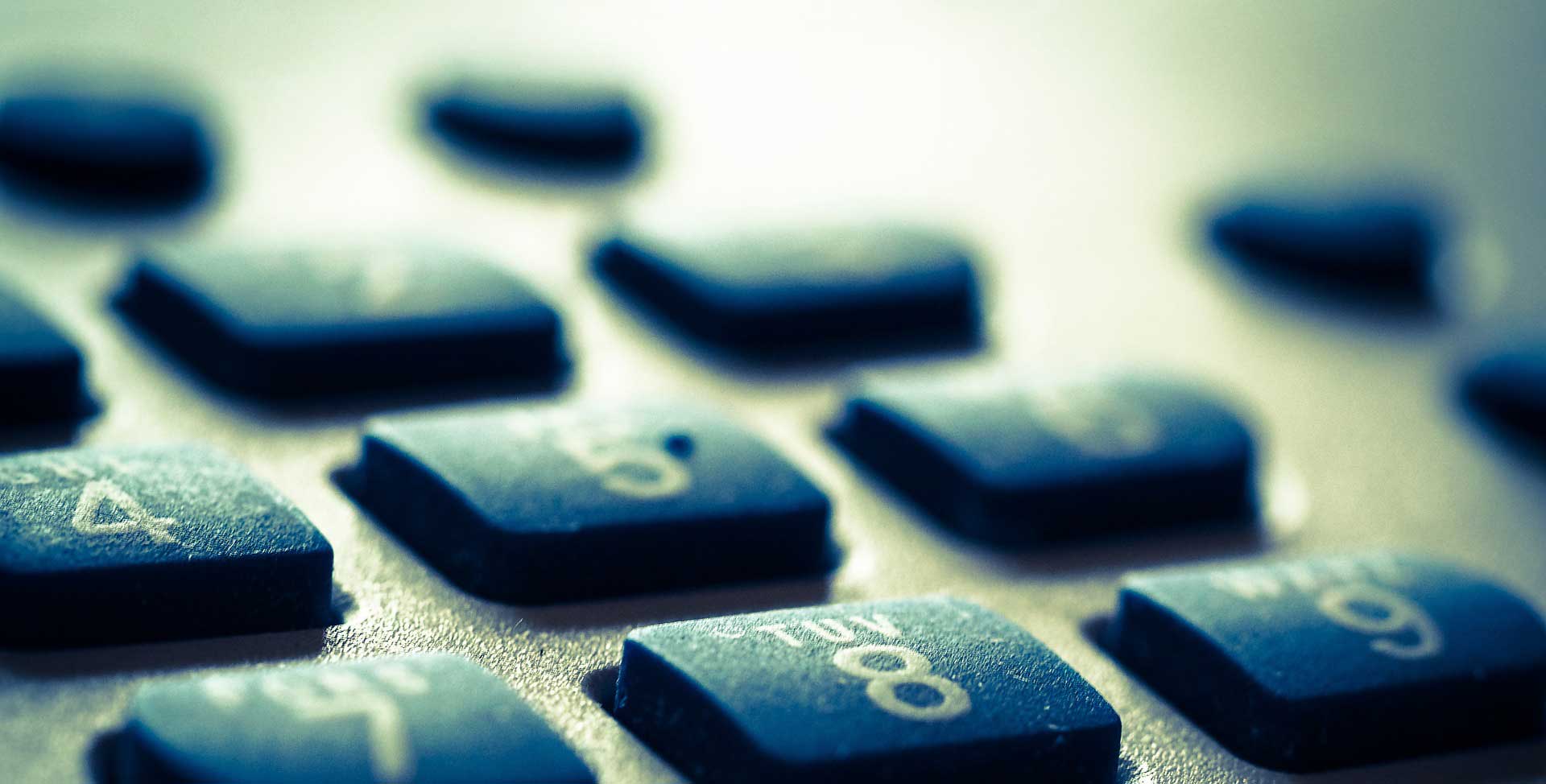 Should you ever call the police? I'm not here to tell you not to report a violent crime or someone in danger. What I'll tell you is that when you call the police you're putting yourself in a risky position.
Some people can go their whole lives and never have an encounter with a police officer. But the average person will have multiple times throughout their life when they're forced to interact with law enforcement.
If we're lucky, most of us can chalk up our police interactions to speeding tickets and other moving violations. Others aren't so lucky.
In this second post in my "Know Your Rights" series, we're going to discuss some of your options when you call the police.

Why Would I Need to Call Police?
There are a hundred different types of encounters with police. Most are involuntary, but occasionally you may find yourself needing to call the police. Maybe you're reporting a crime, maybe you have a 911 emergency, or maybe someone is in danger.
What should you do when you call the police? What should you tell them on the phone? Should you be concerned that they might arrest you even though you're the one who called them?
I don't give official legal advice on the blog, but hopefully my thinking on a few situations will help you make the best decision for you and your personal situation.

What Happens If I Call the Police?
Imagine this scene: You're in an apartment building and hear your neighbor's boyfriend beating his girlfriend. You'd naturally call the police to protect her, right? The average person probably would.
What happens if everything is quiet by the time the officers arrive? They're likely going to knock on doors to confirm the report, find out who heard what and ask around to see if it's a pattern of behavior for this guy.
In that case, I suggest you read another one of my "Know Your Rights" posts. It explains my personal thoughts on how to handle a police officer at your door. (Don't open it.)
If you're the one who called, you would probably be eager to tell the police that the boyfriend blows up every time the Yankees lose a game. You'd want to make sure they know the kids are crying a lot, and one time the girlfriend had a broken arm and had to stay at a friend's apartment for a few days.
But before you choose to open your door, be aware that officers probably already know the neighborhood and probably know you, your neighbors, and exactly who called to report the incident. If you have a warrant and you open the door, you could find yourself in handcuffs on the way to the station while the crazy boyfriend pops the top of his next Miller Lite, safely behind his closed and locked door.
Does this mean you shouldn't report a crime or try to protect someone? No, it just means in many situations, staying out of sight is a good idea after you call police.

Can I call the police anonymously?
When you call the non-emergency number, the operator will typically ask for your name and address. That's just protocol. They already know who you are. Or at least they know whose phone is being used to make the call.
Most likely at the police switchboard, and certainly at the 911 Communications Center, they already have your identity from their phone system. It's far more advanced than consumer-level Caller ID. Even if you have Call Block or hang up before the operator answers, the police most likely know who you are. Even if you're calling from a mobile phone. If you're on a mobile phone, many systems can also track your phone's location in real-time.
The operator may ask for your phone number to call you back if they have questions. They have your number anyway, but a good answer would be "no." You can tell the operator you wish to remain anonymous. Tell them the address of the incident you're reporting, what you heard happening, and ideally get off the phone. And realize you're not anonymous. But if you save someone from serious injury or death, almost nobody would debate that you did the "right" thing.

What if I call the police, but I have a warrant for my arrest?
If you have a warrant and call the police, there is a possibility you could be arrested. Yes, even though you're trying to be a good samaritan. There's no guarantee police will leave you alone. I plan to address this in a future post I'm working on, titled: 10 Things You Must Do When You Have a Warrant. (Let's get that warrant taken care of.)
If someone is in immediate danger or someone is being harmed, alerting police could save a life. But remember that the best way to limit interaction with police, if this is what you choose, is to attempt to stay anonymous and don't answer your door after you've reported the crime. (And take care of that warrant!)

Are There Good Samaritan Laws in New York?
Yes, there are. But you need to understand that these laws are limited. What exactly are "Good Samaritan" laws? In 2011, the 911 Good Samaritan Overdose Laws went into effect in New York City. This set of laws "provides significant legal protection against criminal charges and prosecution…" It applies to both the one who reports the overdose and the person who overdosed.
But there's a catch. The 911 Overdose Good Samaritan laws don't cover those on probation or parole, someone awaiting trial, or anyone in a court-ordered drug treatment program. There are other limitations, too. And lawmakers recently introduced legislation that limits it further at the federal level. The choice is always yours to make. I think most of us choose to be human and make the call. Of course, there are plenty of stories where somebody lets a friend die just to keep from being arrested. (Do you really want to be that guy?)

What if it's not an overdose?
If it's not an overdose or a situation where your presence could save a life, and if you're calling from your own home about something happening outside your home, it may not be a bad idea to turn off your lights and TV and call it a night. When the police come, don't answer the door. If you gave them the correct address of the incident and a description of the incident, they've got the info they need from you to investigate.
Are any of these actions going to keep you out of jail when you call the police? There are never any guarantees. And sometimes things go very, very badly. A recent article I read tells you to never call the police. I won't go that far, but it doesn't hurt to call the police from a position of knowledge and preparedness. What I'm sharing today is practical thinking about real life situations, not legal advice. Use this post to stay knowledgeable about your options when you initiate contact with police. (And take care of that warrant!)
Three other articles in the "Know Your Rights" series:
What To Do When Police Are At Your Door
Know Your Rights When You're Arrested
Know Your Rights When Police Are Questioning You
If you would like to find out more about having Getz & Braverman, P.C. represent you or provide legal advice, email, live chat, or call us at 718-618-5567. We also accept text messages at 917-734-7583.
There are many sources of legal information available online. These articles and information on our blog and website do not constitute legal advice. "Attorney Advertising" and prior results do not guarantee a similar outcome. We adhere to all confidentiality requirements, but until we have accepted your case, no attorney-client privilege is established. The choice of selecting an attorney is an important personal decision that should be carefully considered. If you need legal advice, please contact an attorney directly.
Some of the case summaries, reports of past results and individual lawyer biographies on this website describe past matters handled for clients of the Firm. These descriptions are meant only to provide information to the public about the activities and experience of our lawyers. They are not intended as a guarantee that the same or similar results can be obtained in every matter undertaken by our lawyers.
ARE YOU DEALING WITH THE ISSUE IN THIS ARTICLE?
Let us help you. We post these articles to help you understand the issues you may be facing, but we welcome your questions. Contact us if you want more details or need to ask about a specific case. We're here to help

718-618-5567
877-419-3070 toll free
Call Us