Can You Still Be Arrested for Marijuana in New York?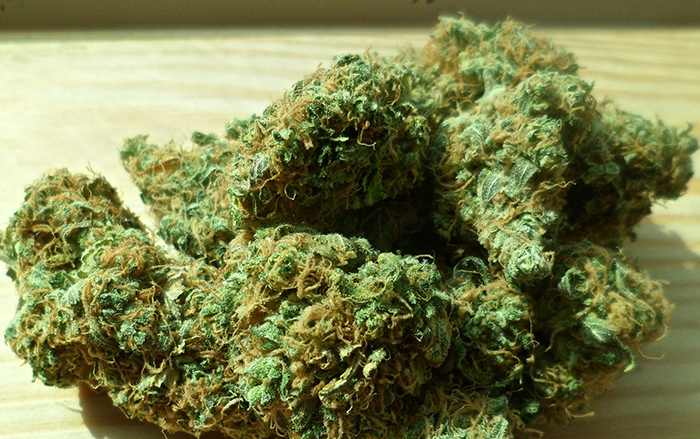 I get asked a lot about marijuana laws in New York. While it's common knowledge that New York has supposedly lightened up on its enforcement of marijuana crimes, you can still get arrested for marijuana in New York.

Will I Get Arrested for Marijuana in New York?
It depends. Regardless of whether you're in New York or not, if you run into a police officer that has an unofficial arrest quota, you have decent odds of an arrest. Three years ago when Mayor Bill de Blasio announced the citywide policy of issuing a summons for marijuana possession instead of arrest, the city breathed a collective sigh of relief. For the first two years, arrests for minor possession dropped significantly.
But then a funny thing happened in 2016. Arrests for minor marijuana possession started to surge again. Back in July, the Village Voice interviewed a veteran of the NYPD who's involved in a class-action lawsuit. He's accusing the department of quota-based policing. As an example, if a police officer was expected to bring in 10 arrests per day, marijuana busts are quick and easy. This isn't to say NYPD is guilty of quotas, but if a police department is using quotas, more people will be arrested for smaller crimes.
What does that mean for the average marijuana smoker? You can't depend on leniency if you're stopped with marijuana in New York.

Will I Get Arrested for Marijuana in New York if I'm From Colorado?
Whether you're from Colorado, Oregon, California, or any other place where marijuana is legal to smoke recreationally, if you're caught with it in New York you could be in trouble. You might still get arrested for marijuana in New York even if you're from a state that allows you to possess it.

Will I Get Arrested for Marijuana in New York if I'm From Connecticut and Have a Prescription?
Probably. Medical marijuana is legal in several states in and around the New York metro, but that doesn't get you a pass. It's up to the discretion of the police officer whether you'll be ticketed or arrested. Your best bet is to have your prescription with you. Also, keep your marijuana in the prescription bottle. Although it's better to stay on the right side of the law and just leave it at home. Even though medical marijuana is legal in New York, officers aren't required to give you a break when you bring it from another state.

Will I Get Arrested for Marijuana in New York if I Have a NY Medical Marijuana Prescription?
It's possible. But keep in mind that medical marijuana in New York does not come in a form you can smoke. It's not allowed. Even if you carry a prescription, police officers know the strict laws for medical marijuana in New York. They can easily ticket you or arrest you for smoking marijuana.

Does the Federal Government Look the Other Way in States Where Marijuana is Legal?
Marijuana prohibition is still in effect at the federal level. Just because states have their own specific laws governing marijuana possession and usage, as a marijuana user you're in a tough position. Something that is legal in your home state could land you in jail no matter where you are.
It's no secret that our new Attorney General Jeff Sessions is a drug warrior. He proved himself out of touch with a majority of the U.S. population when he said he was "surprised" Americans aren't supporting his anti-marijuana stance.
To make matters worse for Jeff Sessions and any police department that uses quotas to produce revenue, this CBS poll released today shows 61% of Americans are in favor of marijuana legalization. Full legalization. According to the same poll, 88% of Americans support legalization of medical marijuana. The Washington Post wrote an article highlighting positive response to legalization in Republican states. The Post also observes that Sessions' war on marijuana will probably only make legalization happen faster.
Regardless, marijuana is still illegal at the federal level. If you use marijuana be aware of the laws of the state you're visiting, as well as federal laws. No matter where you're from or what prescription you may have, you'll be subject to the laws of the state you're in. And you could still face federal charges. At least until the federal government admits that the war on marijuana has failed.

If you would like to find out more about having Getz & Braverman, P.C. represent you or provide legal advice, email, live chat, or call us at 718-618-5567. We also accept text messages at 917-734-7583.
There are many sources of legal information available online. These articles and information on our blog and website do not constitute legal advice. "Attorney Advertising" and prior results do not guarantee a similar outcome. We adhere to all confidentiality requirements, but until we have accepted your case, no attorney-client privilege is established. The choice of selecting an attorney is an important personal decision that should be carefully considered. If you need legal advice, please contact an attorney directly.
Some of the case summaries, reports of past results and individual lawyer biographies on this website describe past matters handled for clients of the Firm. These descriptions are meant only to provide information to the public about the activities and experience of our lawyers. They are not intended as a guarantee that the same or similar results can be obtained in every matter undertaken by our lawyers.
ARE YOU DEALING WITH THE ISSUE IN THIS ARTICLE?
Let us help you. We post these articles to help you understand the issues you may be facing, but we welcome your questions. Contact us if you want more details or need to ask about a specific case. We're here to help

718-618-5567
877-419-3070 toll free
Call Us